I know my posts only reveal what a materialistic girl I am, but I really, really love my ring. It's beautiful! (and a symbol of his undying love and devotion, that's what he said when proposed. sigh.)
It boiled down to this: Tiffany's .3 = Blue Nile .6 = downtown L.A. .9 – for same amount of money and the same quality diamond. We chose to go through the Canadian online store, bluenile.com (I think mostly because Chad was tired of dealing with salespeople), because we could choose exactly what ring we wanted (semi-bezeled in platinum, which ended up being 1,200 itself) and still get a decent-sized rock. Tiffany's rings were gorgeous, but very pricey for half the size diamond, and the downtown L.A. ring, well – the diamond was huge, but I didn't care for the white-gold band it was on and there was no other choice.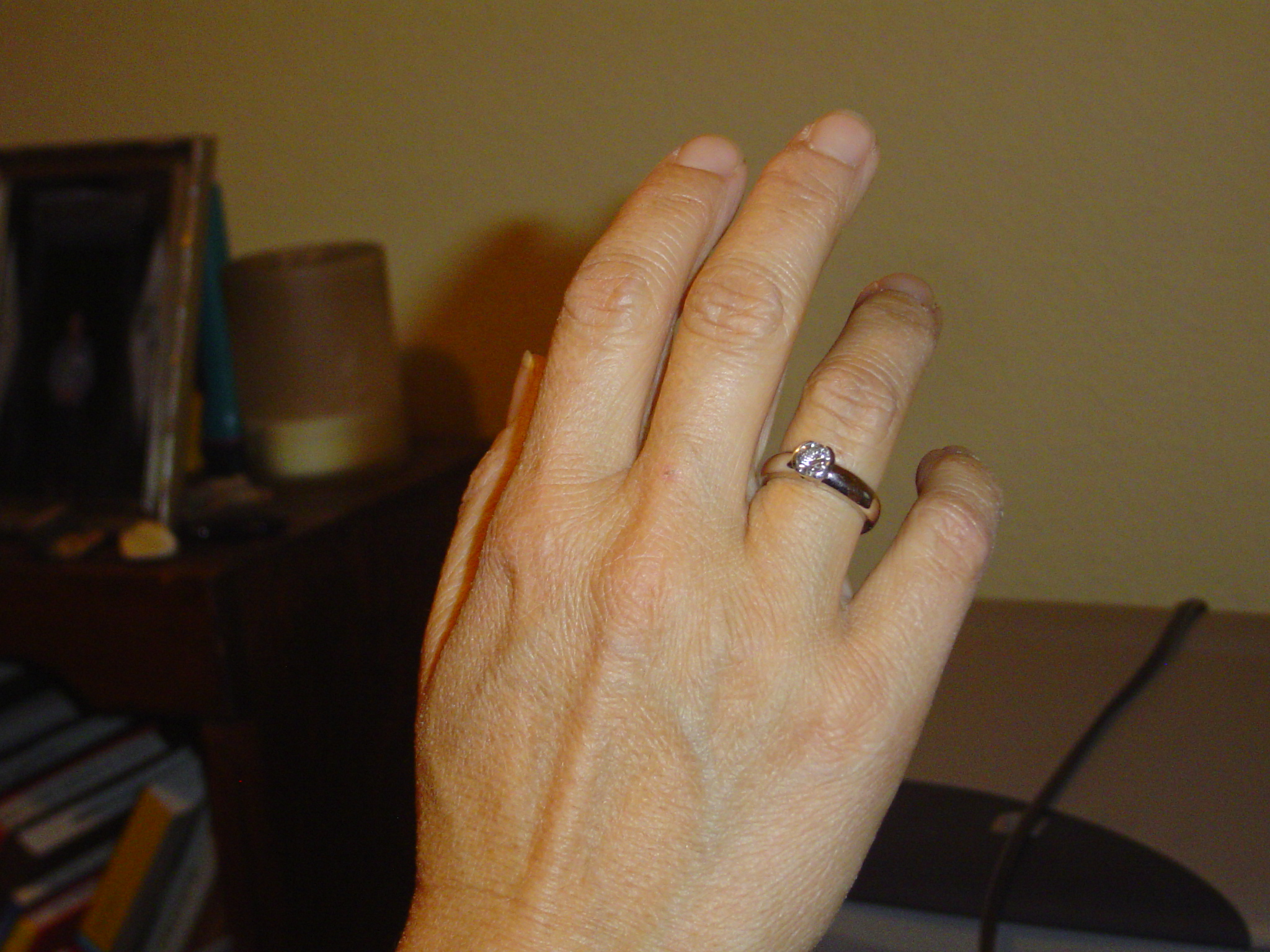 I know you can't see much, but trust me, it's the best-looking ring ever.