The brined turkey came out ahead and the pecan sweet potatos were a hit – although EVERYTHING was delicious. And to be absolutely technical, it was determined that the white meat on the brined turkey and the dark meat of the traditional turkey were the perfect combination. (The brined turkey is on the right.)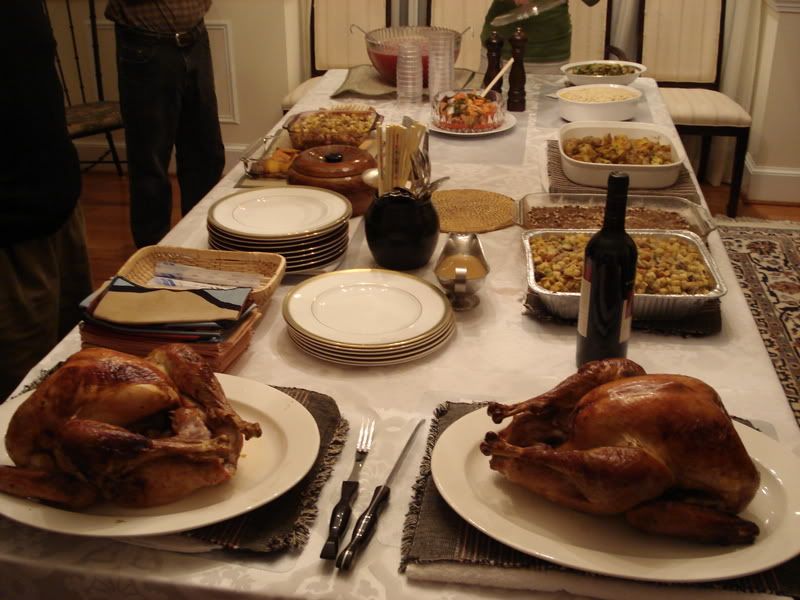 The final table included (note – not everything is shown!):
brined turkey
traditional turkey
mashed potatos
gravy
cranberry sauce
oyster and chestnut stuffing (+ non-oyster stuffing for Joe)
roasted potatos, butternut squash, turnip, onion, garlic, carrots
corn casserole
brussel sprouts with pecans
pecan sweet potatos
seven-grain rice (Korean)
kakdoogi (turnip kimchi)
punch
and everything was demolished by the eighteen folks here for dinner.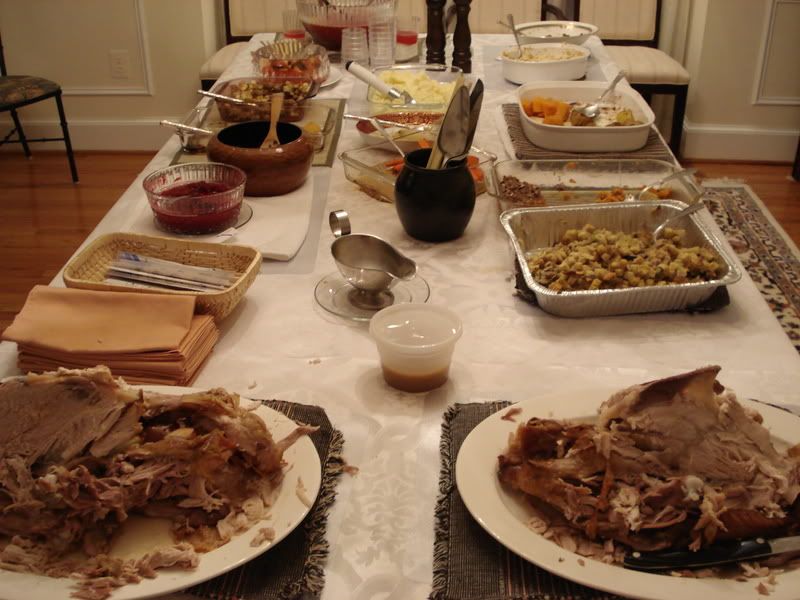 (These photos without people do not convey the pirahna-like manner in which the food was devoured. That gravy boat was filled four times, and that is the second tureen of cranberry sauce going down…)
Afterwards there were six different pies and cakes for dessert.
Now there is cutthroat game of Risk going on – nobody would agree to the civil behavior pact that was suggested…