one of the more spectacular gifts given this Christmas was the quilt Asia made for her mom and dad.
Although they scored generally all around. I think the kids love their parents very much. Ann and Al also got a beautiful photo album filled with pictures of the family from Corrina and a DVD/VCR player from Ian and Chad. I think it's a good sign, that my future parents-in-law are so well-treated and respected by their own (five) children.
The best stocking gifts were the covetable, personalized photo albums that Corrina made for each person. Seems like an idea to remember – everybody loved them!
A little black book that fits in your hand…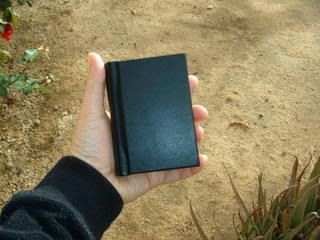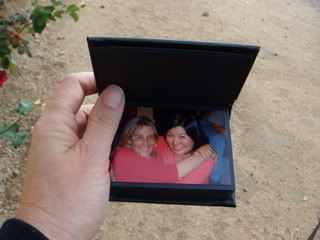 …filled with pics of you and your favorite peeps!
And of course, the requisite photo of the Christmas tree loaded down with gifts. And we even all opened one on Christmas Eve and there were gifts too big to bring over! (We went with a live tree this year and I swear this year I will not let it die.)