These photos go with this post and were taken by Wanda.
This is what the tables looked like when I got there. I love fresh flowers.
And my friends drinking in the shade of a boulder.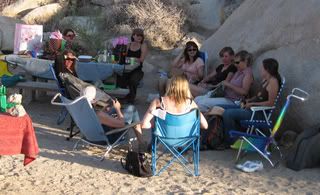 (Notice the gifts to my right? I got some terrific gifts!)
Here we're walking over to the reception site.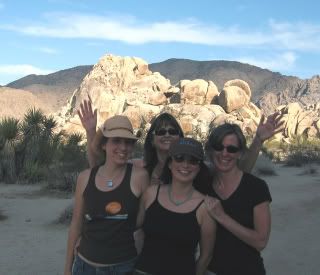 Wanda made me that turquoise necklace.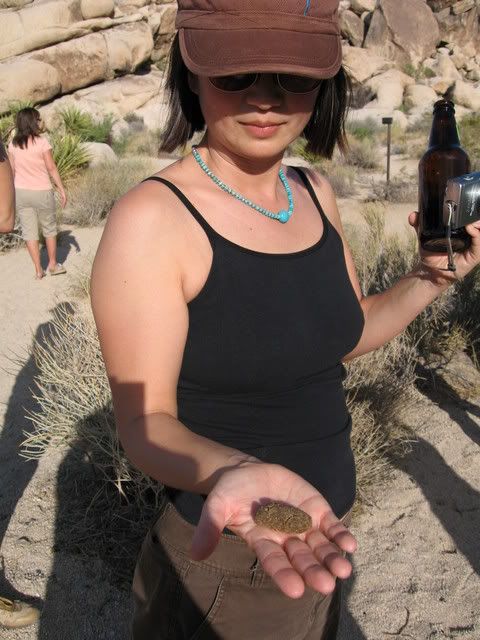 My very first tortoise scat.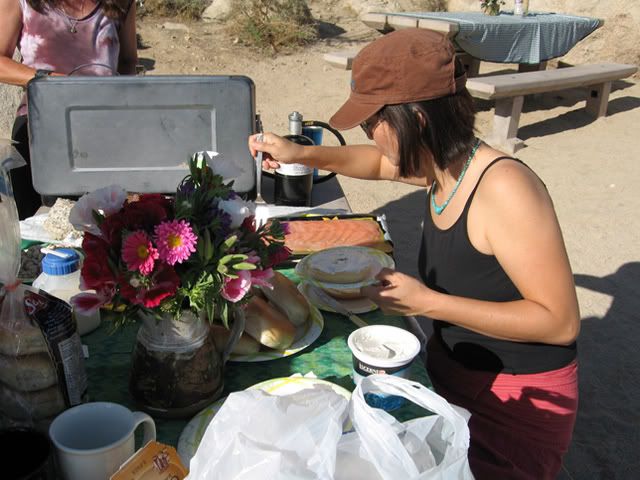 And that's me having bagels and lox the next morning – you can see part of Caryn's body brewing fresh coffee in front of the campstove.
Perfect party.