We're getting ready for our annual World Breastfeeding Week Family Picnic. I'm in charge of the vendors. This is the meetup description I posted for my attachment parenting meetup group.
YOU ARE INVITED! COME AND HAVE FUN WITH US!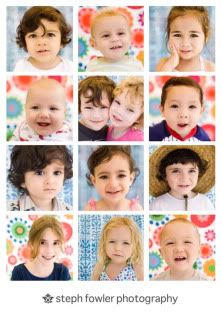 August 7, 2010, 11am-2pm
Alta Laguna Park in Laguna Beach
(PCH to Laguna Ave, which turns into Park and you take Park to the top of the world and turn Left on Alta Laguna, the park is on the right).
Bring your sunscreen, sun umbrella, and blankets or chairs.
This event was a tremendous success last year – besides raising several thousand dollars for the local La Leche League groups, about 150 families had fun all day long.
Again, we've already scored some wonderful donations for our opportunity drawing and online auction and family gift bags. The first 100 families get a goodie bag! So far, the gift bags will include Natrcare products, a copy of Mothering Magazine, samples of Tanner's Tasty Paste, Badger's Lip Balm, xylitol chewing gum by xclear, and more.
There will be 9-10 vendor booths with local businesses including an on-site photobooth with Steph Fowler Photography (see last year's sweet pics here), the Shoebox (professional shoe-fitting for our toddlers), and cloth diapers through envirobabystore.com.
We hope to see you there; it will be great fun for the whole family. We'll be having a BIG bake sale, all-natural hotdog sales, and a craft and game for the kids. Please pass this info along to all your friends.
See you soon!
Sierra, Kimberly, and Hope – LLL Leaders
and core volunteers Liz, Jeannie, Noel, and Jaimie
P.S. As always, we WELCOME VOLUNTEERS.
If you would like to volunteer an hour of your time setting up, breaking down, or minding a booth, check this link to peruse our volunteer sign-up, bake sale, or items needed spreadsheets (through google docs).
Then contact me and I'll add you to the list!
P.P.S. To see what was in the 100 FREE gift bags we gave away LAST year, check here. This year, the loot bags promise to be even better. We'll post a list of items soon.