Many moms ask me where I find the time to knit. Well, handwork is one activity I CAN do when I'm hanging out with Christian – so I knit all the time, even standing in line at Disneyland. I do find, however, that Christian (and most other children I know) objects when I sit at the computer or try to read. It's no surprise, if you think about the quality of presence your husband has when he's on the computer – even if he's in the same room – it's like he's not there at all. Christian likes for me to be around, in mind and in body, so I reserve computers and books for when he is sleeping.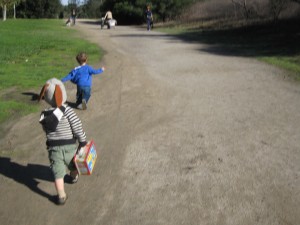 I love this little black and white sweater I knit for Christian this summer. It's the first thing I've actually finished for him. I highly recommend the pattern, which has instructions for sizes toddler size 2 to XXL men. I first heard about it from my friend Jaimie and couldn't believe how adorable it was when she knit one up for her son Ryan. You can see the one that Jaimie knit at her blog here and Ryan's adorable friend Willow is wearing one in purple here. Jaimie first discovered the wallaby pattern through this post at the purlbee blog here. The whole thing is done on circular needles and knits up FAST.
Jaimie made me a xerox of the pattern, which was very sweet, but I felt guilty after reading the pattern and discovering it was written by a mom. I swore that if I ever got around to knitting it that I would purchase the pattern properly. I did just that when I finished my first wallaby, and I got the sweetest note back. The pattern is by Cottage Creations and I bought it at iseespots.com here for $7.50.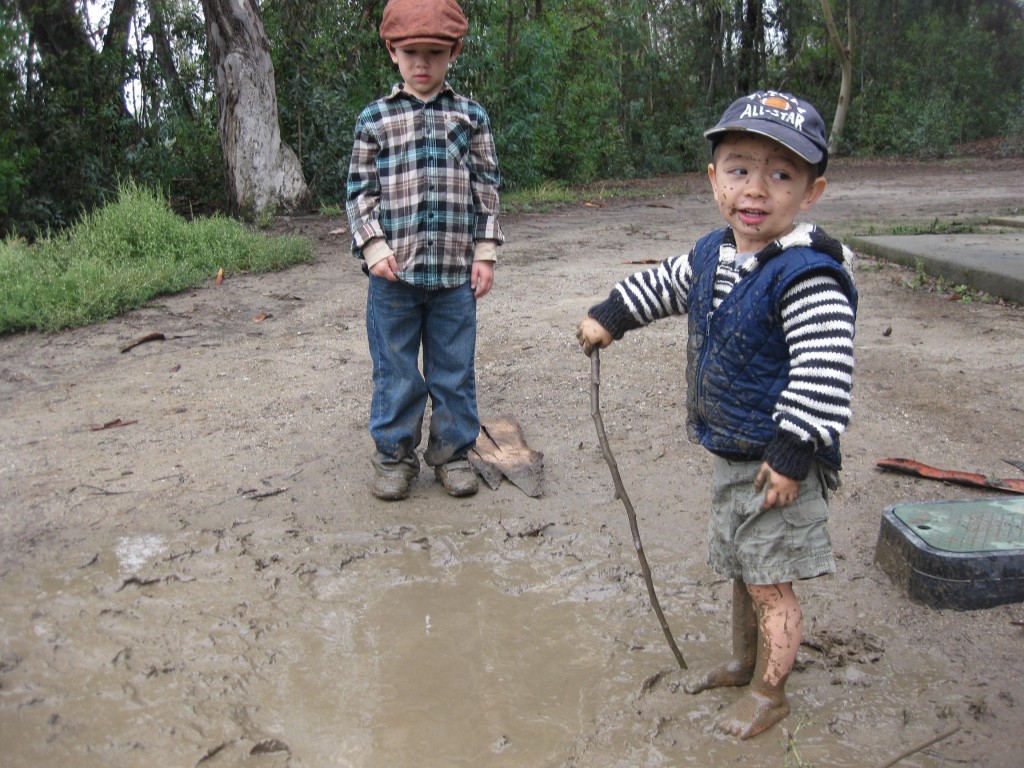 Only thing is, that I made the sweater too small! Or I should say, just barely big enough. So, Christian wore this sweater every day for about a month running. Now it's been washed a few times and even smaller.
I hope to get just a few more uses out of it during our upcoming winter camping trips.