Towards the end of the cruise I asked everybody what had been their favorite thing about the cruise –
My brother said that bunking with Bella (his 17-year old niece) was a highlight (!!); that she'd been good company.
Joss and my mom (she's 73!) loved the rock climbing.
Sue had a blast gambling (when she could sneak away and get one of us to redeem our new gambler promotion- she did that three times).
Bella loved biking in Portland, driving to Peggy's Cove in Halifax, and the gourmet ice cream shop we visited in Bar Harbor.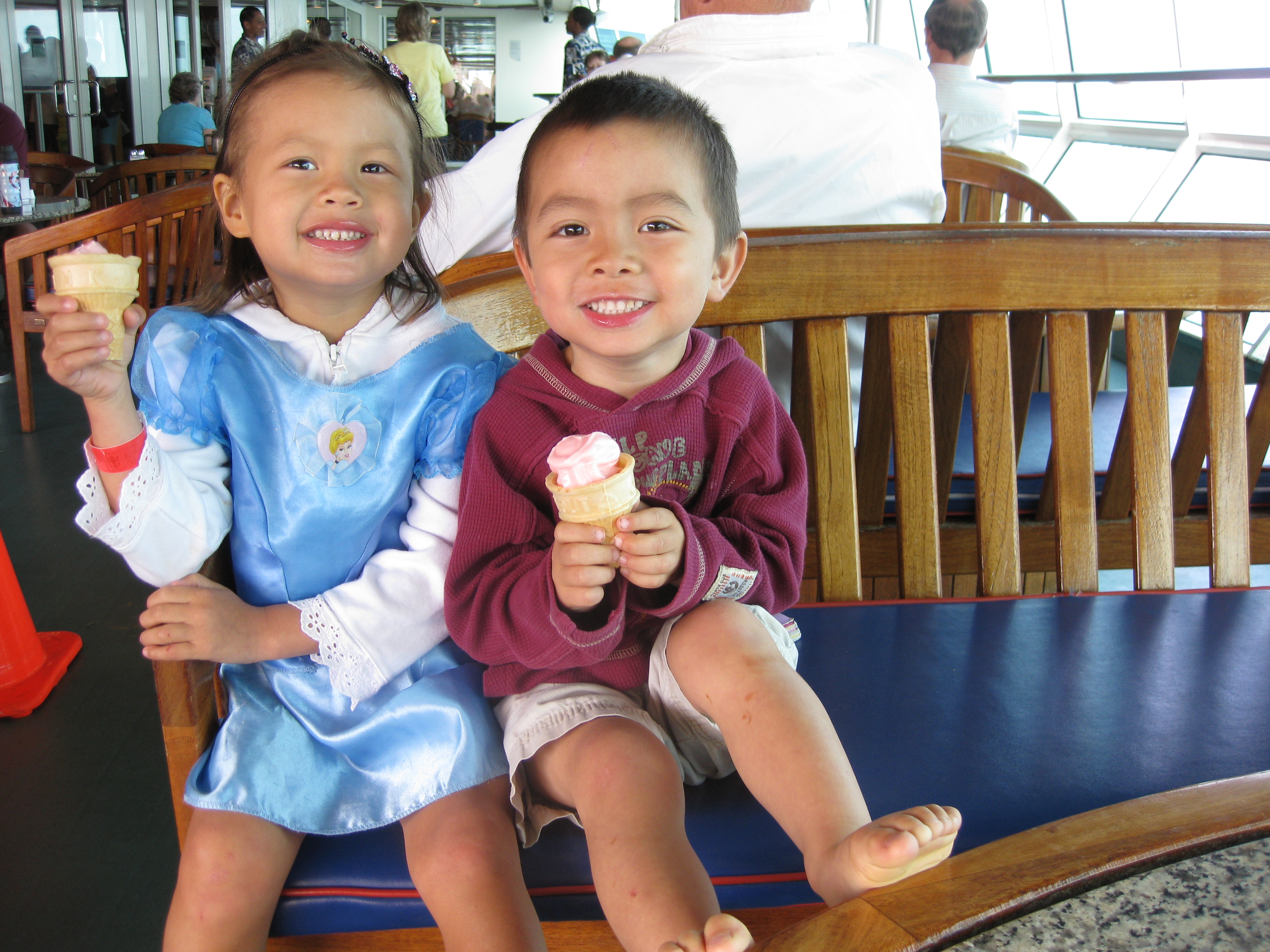 Christian sure loved the all-day, all-you-can eat frozen yogurt.
Chad told me to ask another time when he wasn't feeling so seasick (it was a Dramamine kind of trip for him).
I forget what my dad said – but I think he enjoyed all his shore tours. And he definitely was enjoying our daily fancy dinner at 8.
Mine was spending time with my new-ish niece Leela.