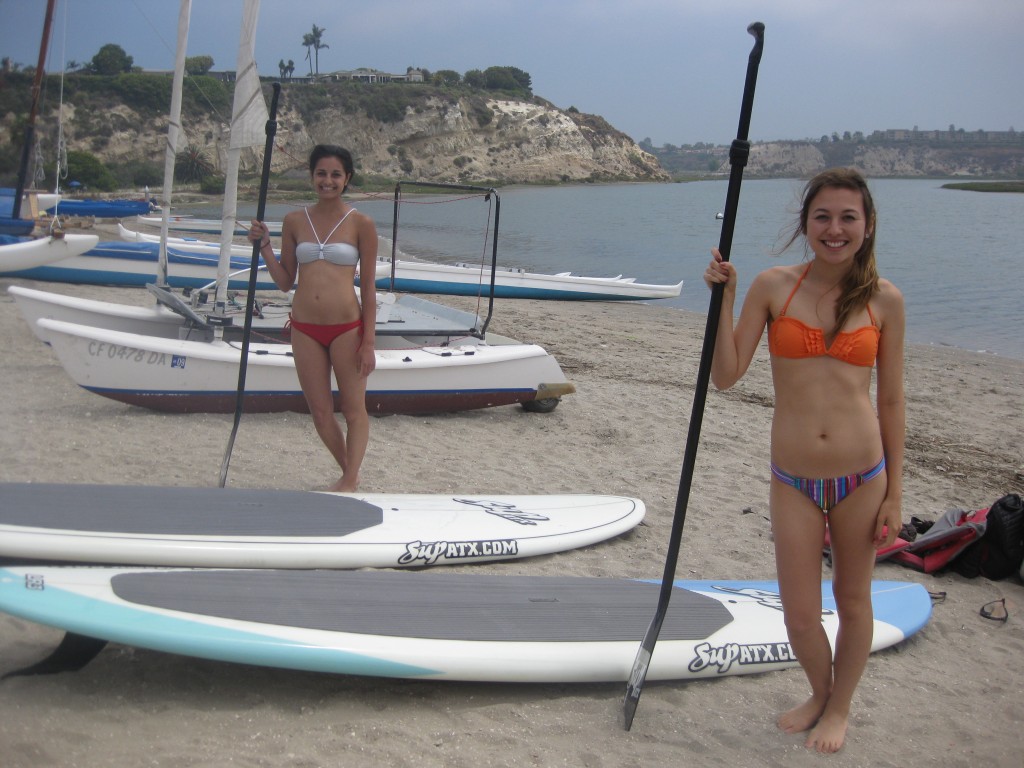 I think I've found my sport.
Have you seen all the folks out on the ocean, standing up and paddling along the coast on something that looks like a surfboard? I dismissed it as a trendy expensive fad – but then one day during an Earthroots Homeschool Field Day class, we saw whales and dolphins out at sea. Right off the shore, actually, at Fisherman's Cove.
Seeing the whales was a surprise. First I thought I was watching a dolphin arching up at top of the water, but the gray body just kept going, and going, and going – until the whale's distinctive forked tail flipped and with a start I realized what I was seeing. For a long minute there I thought I might be witnessing my first ever loch ness monster!
That day the water was clear and sparkly, and paddle boarder after paddleboarder filed by us and entered the ocean. Hours later when they started returning, I could hear bits of excited conversation: "the dolphins were all around us!" "did you see those whales?" That's when I realized that paddleboarding might be a way of getting out into the ocean and closer to the wildlife and freedom there.
Some where between that day in Fisherman's Cove and my sister's visit, I determined to organize a paddle boarding lesson for all of us. I got three paddle boards and an instructor for three hours for six adults (and because we're friends with the instructor, we actually got the paddle boards for the entire week) for $250. It ended up being a graduation treat for Bella and her friend, and early birthday presents for my sister, brother, and brother-in-law.
And despite everybody's trepidation (the boards were a hassle to transport at first), it all worked out and we got to paddle board several times. Songbae and Joss even went back out the morning of the day we flew back to the east coast – and they saw stingrays gliding underneath them.
The morning of our lesson, though, the surf was uncharacteristically rough at Fisherman's Cove (usually a popular spot to launch), so our lesson was at the Back Bay in Newport. The bay is not as visually glamorous as the Pacific Ocean, but it turned out to be a perfect place to learn paddleboarding.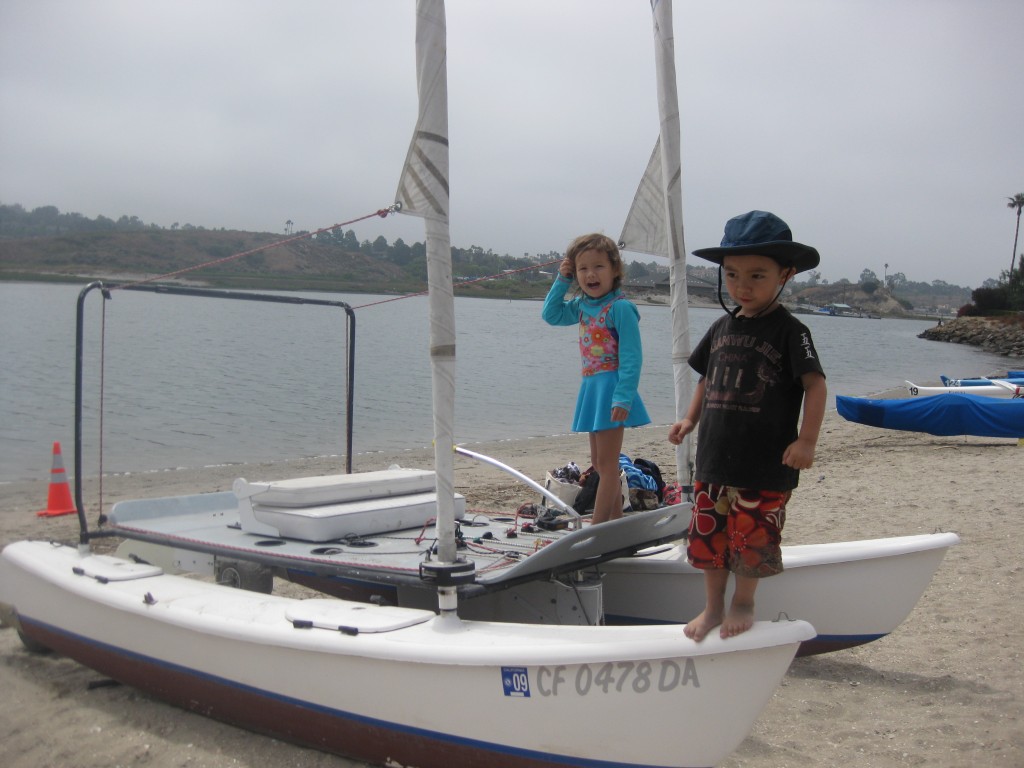 We launched from Black Star Beach, which happens to be home to the Newport Aquatic Center (NAC). NAC may be one of the best-kept secrets in Newport Beach. You can rent kayaks for $14/hour and paddle boards for $20/hour – but get this: members can use all the facilities, boats, and boards FOR FREE, and an individual monthly membership is $60. So if you are interested in checking out paddle boarding try a monthly membership at NAC. It would only take 3 hours of paddle boarding to recoup your membership cost!
Besides which, the water was calm and warm there, and the kids played all day on the boats (playing "pirate ship").
Actually what would really be perfect would be for a group of moms to get together and get a month's membership at the same time. Then we could plan a couple outings per week for the month, and help each other watch babies, while the other mom's learned to paddle board. Let me know if you're interested, because that's something I plan on organizing in the next year…
The only downside is, well, the ocean is a MUCH more fun place to paddle board and I don't know of any such deals for renting paddleboards by the beach. (When I went paddle boarding on the ocean, my b-i-l and I circled a rock cropping covered with barking sea lions – it was wild!!!)