I loved having our wedding and reception in Joshua Tree National Park. With such majestic surroundings, there was no need for any wedding "decor."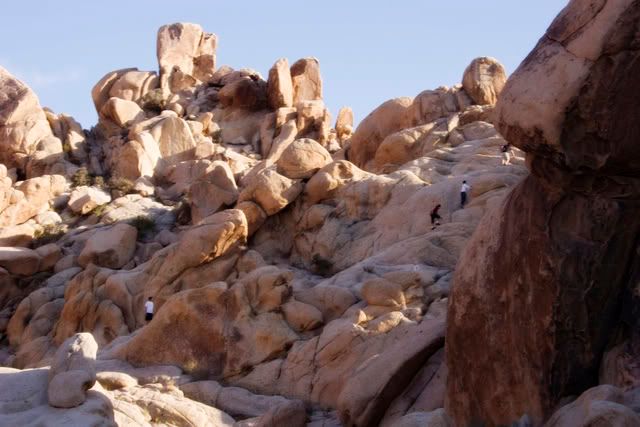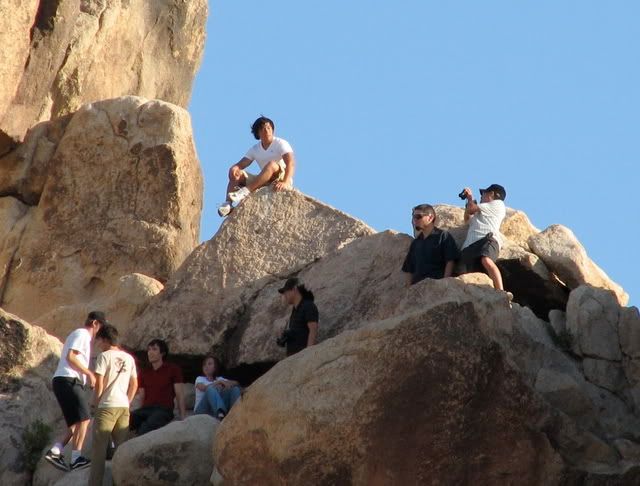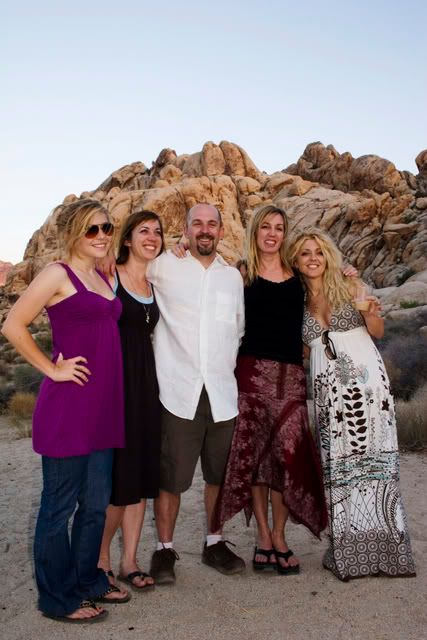 Perfect lighting and gorgeous backdrop for wedding pics. Here's Chad with his gorgeous sisters and niece.
The Murdy and Lee families officially merged.
After Korean BBQ, we had cake, champagne, and toasts. The cake had suffered a little tiny bit from the heat and all the kids' fingers – but it was DELICIOUS.
My father and Chad's childhood friend Nathen gave touching toasts. Nathen recounted when he, Chad, and Nathen's brother Gabe were stranded on a small ledge for seventeen hours in Maui. They had been hiking through lava tubes when the water began to rise and blocked passage both up and back down the tube. None of them were wearing anything more than than their bathing suits and Tevas and they had no food or water. Basically, they thought they were going to die; at their lowest point, Nathen remembered that Chad had offered to risk swimming out for help through the treacherous turbulent water.
I married a hero!
Except for the second and fourth photos, which were taken by an unknown person with my camera, all these lovely photos were taken by Stephanie Fowler of rosewaterstudio.com. To see more beautiful wedding reception photos (by Mark Chambers), go here. He has some great ones of the sunset and moonrise that evening.